Double Color Cases for Blackberry 8520 / 9300
Wednesday, November 24, 2010; Posted on 4:37 PM
DLF8520
DLC8520
DLH8520
DLB8520
DLG8520
DLA8520
DLE8520
DLD8520
DLI8520
Labels: Blackberry CURVE 3G 9300, Blackberry Curve 8520, Double Cases, Rubber Case
Polka Dots Design for iPhone 3G / 3GS
; Posted on 4:37 PM
Labels: iPHONE 3G / 3GS, Polka Dots
Polka Dots for Blackberry 9700
; Posted on 4:37 PM
Labels: Blackberry Bold 2, Polka Dots, Rubber Case
Rubber Case with Mickey's Head designed on it (BLACKBERRY 8520 / 9300)
; Posted on 4:36 PM
8520M-1
8520M-7
8520M-5
8520M-3
8520M-2
8520M-4
8520M-6
Labels: Blackberry CURVE 3G 9300, Blackberry Curve 8520, Mickey Mouse design, Rubber Case
Rubber Case for BLACKBERRY CURVE 8520 / 3G 9300 - NEW COLOUR MAGENTA & PURPLE
Monday, November 22, 2010; Posted on 5:05 PM
RP8520
RBL8520
RM8520
RR8520
RPL8520
Labels: Blackberry CURVE 3G 9300, Blackberry Curve 8520, Rubber Case
Rubber Case with Protection for Blackberry Bold 9000
; Posted on 5:05 PM
Labels: Blackberry Bold 9000, Hard Cover, Plain Color, Rubber Case
*NEW COLOR* Rubber Back Cover With Hard Case for Blackberry 9000
; Posted on 5:05 PM
Labels: Blackberry Bold 9000, Plain Color, Rubber Case
Bumpers for iPhone 4
; Posted on 5:04 PM
Glittery Back Cover for Blackberry Bold 2 / 9700
; Posted on 5:04 PM
Labels: Blackberry Bold 2, Glittery Back Cover, Hard Cover, Snap On
■■■ BlackBerry


Choose your type of phone :)

» Blackberry 8900/Javelin
» Blackberry Bold 2
» Blackberry Bold 9000
» Blackberry Curve 3G 9300
» Blackberry Curve 8520
» Blackberry Torch 9800



■■■ iPhone


Choose your type of phone :)

» iPhone 3G/3GS
» iPhone 4

■■■Tracking Numbers
1. Soon Kitt - tracking number EN280613433MY
2. Naqiah Jalaludin - tracking number EN280613447MY
3. Ayuni Ghazali - tracking number EN280613393MY
4. Amalina Ahmad - tracking number EN280613022MY
5. Nadia Rahman - tracking number EN280613416MY
6. Naqiah Jalaludin - EN280612945MY
7. Intan Afiqah - EN280614561MY
8. Puteri Amirah - EN280612968MY
9. Rozzana Razali - EN280612985MY
10. Nur Deena - EN280614544MY
11. Nur Deena - EN280614527MY
12. Hana Rozana- EN280613005MY
13. Juan Affandi - EN280617126MY
14. Farisha Farah - EN280617112MY
15. Aqila Ishamudin - EN280614513MY
16. Alia Idayu - EN430576937MY
17. Shahezza - EN430576910MY
18. Siti Zahirah - EN280617086MY
19. Nabila Khong - EN280617109MY
20. Raihanna Roslan - EN280617090MY
21. Valery Khoo - EN280617055MY
22. Farisha Farah - EN280617038MY
23. Azianti - EN280617069MY
24. Gan Hui Xian - EN280617072MY
25. Naqiah Jalaludin - EN280617041MY
26. Nuruliana Bt Roslan - EN280617007MY
27. Halili Hanif - EN280617015MY
28. Fatin Amallina - EN280616995MY
29. Nazifi Nasri - EN280617024MY
30. Azlina Jaman - EN280616960MY
31. Amira Zin - EN280616956MY
32. Shahiddah - EN280616973MY
33. Adeline Sin - EN280616939MY




NOVEMBER



1. Amira Faten Nabila - EN280898378MY
2. Sharina Rosdei - EN280898395MY
3. Nabila Khong - EN280898231MY
4. Nazizarini Mohd Najib - EN280898293MY
5. Iza Syafiqah Bt Mohd Zeh - EN280616987MY
6. Shema Shahir - EN280898276MY
7. Fawzal Adib - EN280898316MY
8. Nurin Afifa - EN280898418MY
9. Naqiah Jalaludin - EN280898259MY
10. Sharinima Mohd - EN280898355MY
11. TJ Rashid - EN280898214MY
12. Aziyan Binti Azlan EN280898333MY



▲ Back to Top ▲
■■■ Item Codes
Blackberry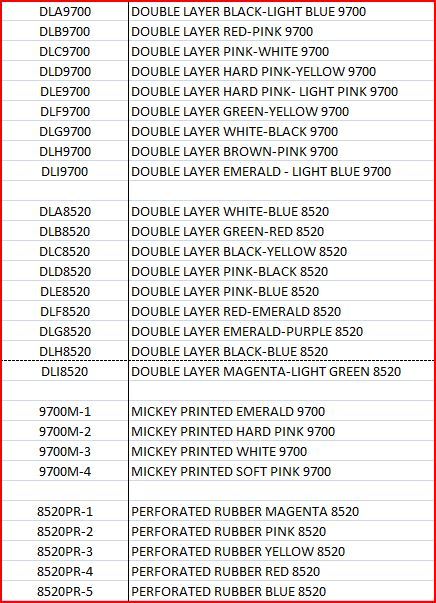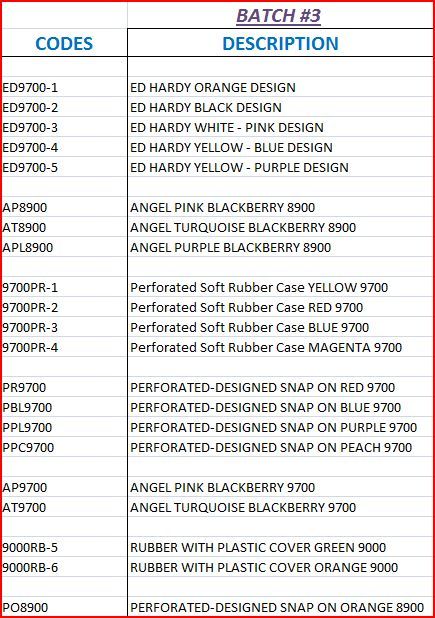 iPhone




♥♥♥


▲ Back to Top ▲


■■■ Those Who Loved the Items



♥ 5/10/10 - Silicone Black BB 8520 bought by Dianne

♥ 5/10/10 - Devil Rubber BB 9700 (RED) bought by Ed Zahid

♥ 5/10/10 - Hello Kitty Tiled Design BB 9700 bought by Careyn Nini

♥ 6/10/10 - Hello Kitty Red BB 8520 bought by Soon Kitt

♥ 6/10/10 - Rubber pink BB 8520 bought by Ayuni Ghazali

♥ 6/10/10 - Glitter black BB 9700 bought by Ayuni Ghazali

♥ 6/10/10 - Glitter Gold BB 9700 bought by Ayuni Ghazali

♥ 6/10/10 - Hello Kitty white BB 8520 bought by Ayuni Ghazali

♥ 6/10/10 - Hello Kitty Pink BB 8520 bought by Ayuni Ghazali

♥ 6/10/10 - Hello Kitty Pink BB 8520 bought by Nadia Rahman

♥ 6/10/10 - Devil Red BB 8520 bought by Nadia Rahman

♥ 6/10/10 - Devil Red, Pink, White BB 8520 bought by Naqiah Jalaludin

♥ 7/10/10 - Devil Black BB 8520 bought by Lana Kimki

♥ 7/10/10 - Glitter Black 9700 BB 9700 bought by Amalina Ahmad

♥ 8/10/10 - GP9700 bought by Hana Bante

♥ 8/10/10 - GR9700 bought by Hana Bante

♥ 8/10/10 - GB9700 bought by Hana Bante

♥ 8/10/10 - GS9700 bought by Hana Bante

♥ 8/10/10 - HKW9700 bought by Hana Bante

♥ 10/10/10 - PDP9700 bought by Hana Bante

♥ 10/10/10 - PDBL9700 bought by Hana Bante

♥ 10/10/10 - RPL8520 bought by Alia Idayu

♥ 10/10/10 - 8520PR-1 bought by Naqiah Jalaludin

♥ 10/10/10 - DW9700 bought by Naqiah Jalaludin

♥ 10/10/10 - PDW8520 bought by Naqiah Jalaludin

♥ 10/10/10 - DLF9700 bought by Naqiah Jalaludin

♥ 10/10/10 - DLC8520 bought by Naqiah Jalaludin

♥ 10/10/10 - PDB9700 bought by Rozzana Razali

♥ 10/10/10 - RPL9700 bought by Rozzana Razali

♥ 10/10/10 - 8520PR-4 bought by Ratna Razali

▲ Back to Top ▲


Welcome!
PinkerBerry offers fancy covers for Blackberry and iPhone users who love to collect covers. Our prices are affordable. Good quality covers @ affordable prices = MAJOR AWESOME HAPPINESS!

Best viewed in 1024x768 and higher with Google Chrome.


Previous Items
Click the drop-down menu to browse through our previous items :)
Followers
click on the image to follow us ;)






Terms & Conditions


• For SERIOUS buyers only! Please don't go MIA after ordering it from me.

• Full payment must be made to our account before I post out your order :)

• Orders will only be posted out via Pos Laju once the payment is made to my account.

• All sales are final, therefore please read product descriptions carefully and ask all questions BEFORE sing any of the items. Serious buyers only; NO refunds!

• Items are estimated to arrive within 5 working days. Tracking number will be provided.

• Items sold are NEW and in good condition, unless stated. We will not be held responsible for any loss or damages incurred during shipping.

• Buy 5 items and you will get free 1 woots ! :D






How To


1. Place your order by;

- Emailing me at pinkerberry@gmail.com

- Search me on facebook ; 'PinkerBerry Cases'

2. Your Info;

- Provide me your particulars; NAME, PHONE NUMBER, ADDRESS
(this is if you want me to deliver your items)


3. Item codes

- Refer to the Item codes and tell me the items u want by listing the codes down for me.

- It will make it easier for me and you to choose the items.


4. Methods

- COD around CYBERJAYA, PUTRAJAYA, SERI KEMBANGAN, SERDANG, MINES, PUCHONG (NOTE : COD minimum 3 items, unless you're in CYBERJAYA)

- Pos Laju. Will deliver it to you via Pos Laju and we will provide u with the tracking number.

- Postage fee for Peninsular is RM5, Sabah/ Sarawak is RM8


5. Notifications

- After informing me your order, wait for my reply for the availability of products.

- Inform me once you've made your payment. Email me or contact me personally once I've give you my number.


6. Payment

- You will need to pay 50% from the total amount you've ordered as deposit.
(this is to make sure that you will not go MIA after you've placed your orders)

- Payment must be made to my CIMB account number. (will give it to you after you've made your order)




Link Me



Spread the word!
Copy the codes below to link us :D

Q&A
Facebook Page
Affiliates
COACH LOVERS CLICK HERE!! :D
OWLY COOL HEADBANDS!
The Shawls Atelier !
Sweet and Fancy ! =)
Shaz Clozet !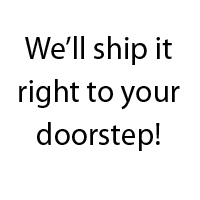 Advertise Here!
ShoutMix chat widget
Archives
› October 2010
› November 2010
› December 2010
› January 2011



Feedjit
HTML Hit Counter